How to do SEO on your website
SEO is Search Engine Optimization which is an online marketing strategy to rank a website at the top search results of different search engines like Google/ Yahoo or Bing. People are getting aware of benefits of SEO as more than 70% consumers find their products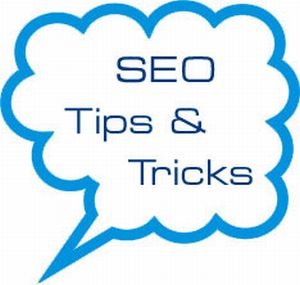 and services online and the one who is at the top search results gets preference. Here are a few tips which will tell you- How to do SEO on your website.
If you don't have online presence, you are losing your customers resulting in business failures. Many companies provide SEO services but 90% of them fail to rank the keywords or use Black Hat SEO techniques to cheat with the client.
Tips of doing SEO on your website-
Here are a few tips which will let you know how to do SEO for your website.
Make the website specific about 1 thing:
Choose a single niche for your domain. You can work on multiple as well, but in the beginning keep it to one.
It helps you to get Domain Authority from Google.
Deep Keyword Research:
Deep Keyword Research means making a vast research of the product or service which you will prefer as a niche.
Make a list of all possible keywords which a user can search for.
Place the best keywords on the site title, domain name, description, tagline, categories, page title and page content.
Content:
Content is the main part of a website which should be Unique and should be written according to user intend.
Never add duplicate content from other website.
Use as simple words as you can and write meaningful things related to your business.
Do not do keyword stuffing. Maximum limit of a word repetition is 4%.
Site structure:
Site structure should be according to Google for getting high ranks.
Usage of Headings should be done carefully in a hierarchy (H1-H2-H3-H4).
Google Analytic code should be placed in footer, Webmaster tool in Header, makes a good site structure.
Page Load Time:
We should also check the average Page Load Time as if it takes a while to open up, the consumer leaves the site and switches over.
To reduce the page load time, you can remove large size images, flash graphics and unnecessary plugins.
 Proper usage of Keywords:
Use the main keyword or complete phrase within first 50 words of the article.
Keywords should b used till some extend not multiple repetitions.
Use keywords in Headings, title, bullet points, image name, Alt text of images, meta tags, meta description.
Indexing:
Make sure your website and webpages are indexed in Google.
Many search engine's automatically index, but still do it manually also.
Rich Content:
For a better SEO, you can add rich content on your webpages which provides 7% weight-age to your website, help you to rank fast.
Rich Content- PPT, Video, PDF, Infographics.
Social Media Sharing:
Share your blogs and articles on social media websites.
It makes people aware about you and gets more traffic to your website.
Link Building:
Link Building is of 2 types- Internal Link Building and External Link Building.
You can link your articles with each other to make it easy for the user to navigate.
Link to the websites having high PR (Page Rank) and who are on-follow to get more wight-age.
Link only to the relevant websites of your domain.
These are the best tips for SEO to get high ranks on search engine's.
Also keep on updating your website time to time like posting blogs etc.
PPCChamp works on these strategies to help your website rank on the top results. We have worked for more than 500 clients and have been successful in helping them grow their business. We work organically (White Hat SEO) which is highly recommended by Google. It's very important to be updated with Google's changes like Panda, Penguin, Hummingbird and Pigeon.
CONTACT INFORMATION:
Name: PPCChamp
Skype ID: ppc.champ
Phone Number: +91 9915337448