How to create retargeting ads in Facebook Campaign
If you have create ads on Facebook, but have no idea how to create retargeting ads in Facebook Campaign, then follow this post. I have discuss everything step by step, how to target your most interesting and potential  audience. 
Now a days Facebook is most popular social networking site, every day millions of people engage with Facebook.Now all brands and businesses are present on Facebook and doing lot's of efforts for reach to their customers and building their Facebook fan page with interesting audience.
What are retargeting ads In Facebook
Retargeting ads reach again and again to those people, who already visit your site and show some interest, but not connected to you on Facebook.If you create campaign for increasing likes on Facebook Fan Page and someone visit your website through search engine, direct or other way. When he/she will be open his Facebook account on his system, will be see your Facebook ad on news feedback until you set time for target in generating code. You can set it for all type of ads like website visits and conversions.
How to create your first retargeting campaign on Facebook
After creating your ad campaign for your website visits or conversions, Go to Facebook ad manager >> Audience >>Create a Custom Audience button. A popup window will be open as show below, then click on custom audience from website.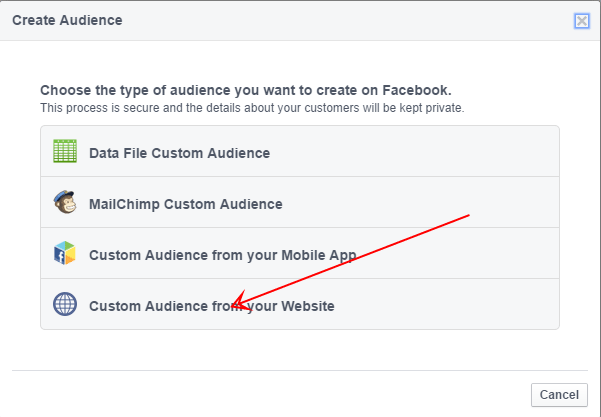 Then generate pixel code, a script will be show in popup window, copy and paste this code between <HEAD>—html head section-—</HEAD> section of your website, and create audience with customize your website traffic option and days of last visit.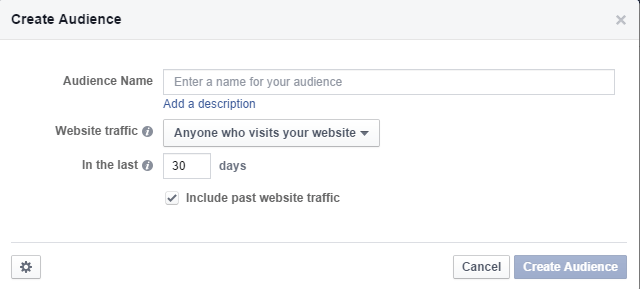 Every time someone will visit website with meet our retargeting script condition, this code will be trigger. It will be set cookies in users browsers and your Facebook ads will be track those cookies and your ads will be show to that users in FB News feeds.
Benefits of retargeting ads over normal campaign Facebook ads
You are going to target audience, who is interesting in your product or services.
You can promote similar product to your audience and make more chance of conversions.
With every promotion you are so close to your next sale.
It increase your online presence in users mind improve engagement with your users.
More than 90% of conversions take place due to of remarketing campaign.
Contact Information
NAME: PPCChamp
CONTACT NUMBER: +91 9915337448
Skype ID: ppc.champ