SEO Expert for ExpressionEngine
If you have business website or blog build on ExpressionEngine and looking for SEO expert for expressionEngine site, then contact PPCChamp, we have a team of expert who can help to bring your website on first page of search results.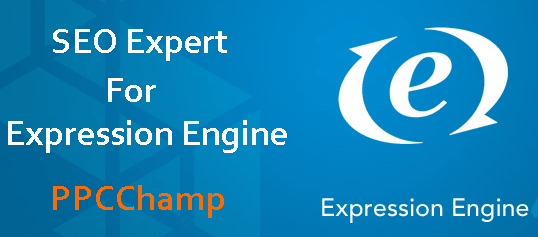 What Is Expression Engine?
Expression Engine is PHP based CMS(Content Management System ), most of business websites are developed on it. Like other CMS you can build websites without prior knowledge of programming. You can easily customize as per your requirement.
It's known for fast performance as compare to other blogging software. Most of small business websites develop on Expression Engine for its stability and security.
SEO fro Expression Engine
Optimizing website for Expression Engine is very difficult, Only expert can do SEO for Expression Engine. By default title of all pages in Expression Engine is set title of Home page. But we can change it buy editing in it's theme.
PPCChamp team have experts of Expression Engine who can improve your site structure and optimize your website for keywords related to your niche.
Benefit of SEO for Expression Engine Site
Like other websites every website need traffic through organic search for reach business to everyone. SEO can help to reach your website on 1st page of SERP for particular words, those are related to your business.
Your online visibility and reputation may help to convert your website visitor to your permanent customer. We can bring your Expression Engine base website to your all existing and new customers.
Contact Information
Name: PPCChamp
Address: SCO 177, 2nd Floor, Sector 37 C, Chandigarh, India
Phone Number: +91 9501488575
Skype ID: ppc.champ