PPC Services for Hotels in Jammu and Kashmir
If you have hotel or restaurants in Jammu and Kashmir and looking for promote it online, for increasing your online visibility and registration, then contact PPCChamp. We provide best PPC services for Jammu and Kashmir hotels, which can bring more and more online guests registration to your hotel doors.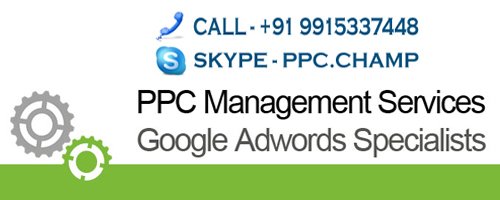 Jammu and Kashmir is top state in north India according to map, and it,s most of part is surrounded by Himalaya mountain. Jammu and Kashmir is surrounded by greenery and most of part is cover by snow. Due to beautiful weather and view its also know as,"Jannat" of India.
Benefits of PPC and SEO service for Jammu and Kashmir Hotels
Jammu and Kashmir have lot's of places where lot's of tourist visit daily for spend quality time. There are few places where tourist visit most like Leh, Katra, Pahalgam, Gulmarg, Sonmarg, Kargil, Baramulla and Dull Lake in Kashmir.
Before visit on these places, people search online for books hotels and register for those hotels they found on first page in search results. PPC and SEO can help you reach all the audience online, who will be looking for book hotels in Jammu and Kashmir.
PPC is paid marketing, you have to pay some money to search engine when visitors will be click on your pay per click ads. These ads are show on top and sidebar of organic search results. SEO take times to show results on first page, but In PPC your ads will be show after few minutes of setup.
Why choose Us for SEO and PPC services
With selection of wrong service or company you can loose all your money without reaching to your potential customers. In case of SEO your website can be send to spam box for particular search engine  and can be blacklist by Google, bing or other search engine.
We are experts in providing effective AdWords and bing management services with effective results.Every client have several benefits in connecting with Us.
More online registration for your hotels and guest house.
Maximum earning with small investment means high ROI.
Your PPC ads and SEO results will be show on top of search results.
More leads with high high quality landing pages and ads quality score.
Monthly reports of your ads and keywords positions with reach and clicks.
Contact Information
Name: PPCChamp
Address: SCO 177, 2nd Floor, Sector 37 C, Chandigarh, India
Phone Number: +91 9501488575
Skype ID: ppc.champ