Best SEO services for Restaurants
Are you getting the people who are looking for a restaurant when they feel hungry? I guess the answer is "NO". These days people use internet for searching anything. Imagine if you are at the top of search engines for any search like- Best hot dogs in Boston or Burger shop in Chicago etc. You will get those customers by which you get more income.
PPCChamp Best SEO services for Restaurant can make it happen.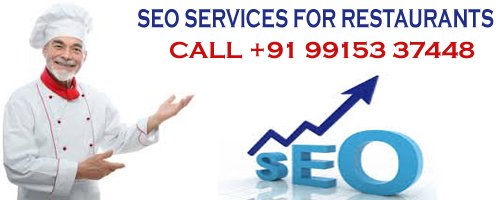 We are the one who can make your business grow and take it to the heights. Restaurant is a place where people love to visit in their spare time or when they want to party or when they feel hungry. SEO (search engine optimization) can rank your website and webpages align at the top search results by which you get maximum customers who are looking for you online.
How SEO helps you to get more customers? –
More than 70% people find services and their products online. If you have a website which is designed in a beautiful manner to catch user intend, and if it is optimized to rank it at the top search results, you get more customers.
SEO for restaurants can help you in several ways-
Suppose I am living in Chicago, new in the city and looking for a restaurant to make out a night party with my friends and family. I will search on the internet for-
"Best restaurant in Chicago for party or get together".
If your website is listed at the top on Google, Yahoo or Bing engines, you are most likely to get the traffic and customers.
PPCChamp SEO strategies for Restaurants-
PPCChamp has been working in Digital Marketing from past more than 10 years. We have team of SEO and PPC (pay per click) experts who are well trained professionals and capable of handling and managing any kind of task. We have worked with more than 500 clients in different sectors like e-commerce, educational, hospitals, hotels, travel and tourism, tech support, lawyers, plumbers, academies and many more big and small businesses and helped them to grow their ROI (Return on investment).
Our team make your complete business research.
Highly searched keywords and phrase research.
Competitors research.
Adding quality content and removing duplicate content.
Usage of keywords.
Rich content like PDF, VIDEOS.
Social sharing for branding.
Link building with only relevant websites passing juice.
PPCChamp SEO and PPC Service Locations –
PPCChamp is providing PPC services in several countries and their cities.
In India we provide our services in – Chandigarh, Mohali, Delhi, Noida, Gurgaon, Jaipur, Mysore, Bangalore, Hyderabad, Mumbai.
In USA we provide our services in-New York, Washington DC, California, Houston, San Antonio.
In UK we provide our services in – London, Northampton, Southall, Aberdeen, Bristol, Cambridge.
In Canada – Grand Prairie (AB), Saskatoon (SK), Regina (SK), Moose Jaw (SK), Lloydminster (AB) and all nearby cities.
CONTACT INFORMATION:-
Name: PPCChamp
Address: SCO 177, 2nd Floor, Sector 37c, Chandigarh, India.
Contact Number: +91 9915337448